Saturday October 31, 2020
Washington News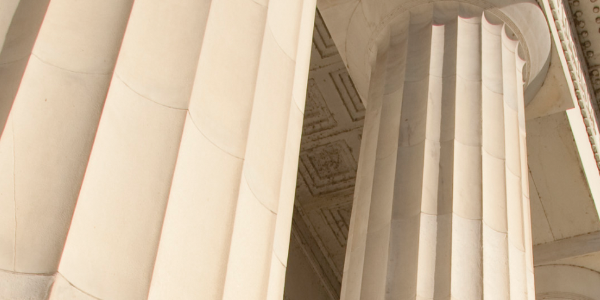 Senate Passes SECURE Act to Encourage Saving for Retirement
By a bipartisan vote of 71 to 23 on December 19, 2019, the Senate passed the Setting Every Community Up for Retirement Enhancement (SECURE) Act. The SECURE Act was part of a larger spending bill. The President signed the bill on December 20.
House Ways and Means Chairman Richard Neal (D-MA) and Ranking Member Kevin Brady (R-TX) previously supported the bill. Brady noted, "Our bipartisan legislation makes it easier for main street business to offer retirement plans to their workers by easing administrative burdens, cutting down on unnecessary and often costly paperwork. In this bill, we also offer local businesses the flexibility to tailor retirement plans to best fit the needs of their workers, not to the needs of Washington."
The bill includes many provisions designed to facilitate and enhance retirement savings. These changes have bipartisan support and are helpful for workers who desire to save for retirement.
Traditional IRA Contributions – Individuals over age 70½ with earned income may continue to make contributions each year. These IRA contributions may enable seniors to grow retirement accounts during their 70's and 80's.
Required Minimum Distribution (RMD) Age – For individuals who turn 70½ after December 31, 2019, the RMD age of 70½ is increased to age 72. Those who reach age 70½ during 2019 must start their RMDs.
Part Time Workers – Those individuals who work at least 500 hours per year for three years will have the opportunity to participate in qualified retirement plans.
Retirement Plan Annuities – The rules are generally expanded to permit more qualified retirement plans to offer annuity payout options.
Retirement Benefit Disclosure – Retirement plan administrators are now required to offer an expanded disclosure of future retirement benefits to participants.
Stretch Distribution Reduced – After 2019, inherited IRAs for nonspouse beneficiaries will no longer be distributed over life expectancy. Instead, the IRAs and other qualified plans of decedents must be paid out over a maximum term of ten years. There are exceptions for recipients with disabilities, minors and individuals within 10 years of the age of the IRA owner.
Editor's Note:
The Senate bill had strong bipartisan support. Provisions of the SECURE Act generally take effect on January 1, 2020. While the age for RMDs from IRAs increases to 72, the qualified charitable distribution (QCD) age remains at 70½. IRA owners over age 70½ may transfer up to $100,000 each year to qualified charities. This transfer may fulfill part or all of an RMD.
Published December 20, 2019
Previous Articles
IRA Required Minimum Distributions By December 31
Passwords Can Protect Data From Identity Thieves
Year-End Preparation for Taxes