Monday July 15, 2019
Washington News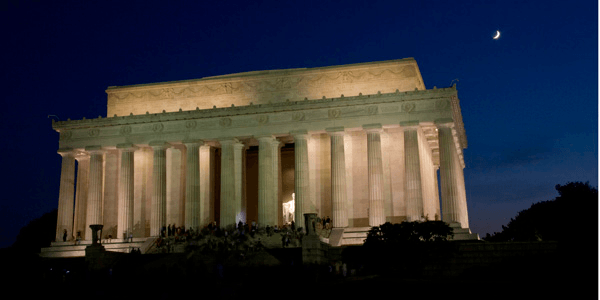 IRS Promotes "Security Six" Computer Safeguards
In IR-2018-150, as part of an ongoing effort to increase safety of computer data, the Service published the "Security Six." The publication provides six ways to protect your data. While these six security measures are aimed toward tax professionals, everyone can benefit from the IRS computer security recommendations.
The "Security Six" measures include installing anti-virus software, consistent backups of data, two-factor authentication, data encryption, software firewalls and a data security plan.
Anti-virus Software - Everyone should have an anti-virus software program on all computers, laptops and tablets. The anti-virus software can be set to automatically scan files or directories. Most anti-virus software can also be used for manual scans. It is especially important to scan email attachments or web downloads. Your security software should protect you from viruses, malware and spyware. The IRS urges you to be cautious and not download "free" software, not click on email links if you do not know the sender and to be careful of opening attachments from suspicious email addresses.
Consistent Backups - You should back up your data regularly. This protects your data and, if your computer is infected with malware or ransomware, allows you to restore the data after you have removed the software virus. Many users will find that a secure cloud storage service or an external hard drive is appropriate for backups. The cloud storage service may come with software that will automate the backup process.
Two-Factor Authentication - Another level of protection occurs with two-factor authentication. This is particularly useful for your bank account, financial accounts or other accounts that hold financial data. With two-factor authentication, you normally log in with your password to your financial account. The bank or financial company then sends a text message containing a six digit code to your phone. After you enter the six digit code, you will have access to the account. The code is normally valid for a period of 10 minutes, so your financial account security is significantly enhanced.
Encryption - It is possible to use security software to encrypt part or all of the data on your hard drive. If the data is encrypted, then a hacker will normally not be able to access personal information that can be used for identity theft.
Firewalls - While a firewall is quite often used with a network, even small office routers often have firewall features. The firewalls, along with other security measures, can block hacking attempts by scammers. If you use firewall software, be certain that it is from an established software vendor or service provider.
Data Security Plan - Tax professionals are required to have a written data security plan. The Federal Trade Commission establishes rules for those plans. The plan will frequently include all five of the previous security steps. IRS Publication 5293, Data Security Resource Guide for Tax Professionals, is a good security reference guide for both professionals and individuals. It is available on www.irs.gov.
Donor Disclosure Dropped for Most Nonprofits
In
Rev. Proc. 2018-38; 2018-31 IRB 1
, the Service removed the requirement for donor disclosure for nonprofits who are not Sec. 501(c)(3) organizations. Under Sec. 6033(a), most nonprofits must report the names and addresses of donors who give over $5,000 per year. Some fraternal organizations or social clubs were required to report donors who give over $1,000 per year.
Rev. Proc. 2018-38 removes this disclosure requirement for nonprofits, with the exception of Sec. 501(c)(3) organizations. They must still report donors who give more than $5,000 per year. All nonprofits must retain donor information and the IRS may request disclosure on major donors.
Senate Majority Leader Mitch McConnell (R-KY) supported the change. He stated, "The Internal Revenue Service is cutting back on the amount of nonpublic information it collects and stockpiles about Americans who donate to nonprofit causes. The IRS will no longer pointlessly demand private contributor lists from whole categories of tax-exempt organizations. I say pointlessly because the identity of nonprofit donors serves no compelling interest under Sections 501(c)(4) and 501(c)(6) of our tax code."
Supporters of the IRS decision to remove the disclosure requirement cite on the need to protect the First Amendment rights of donors. If donors' names are disclosed, there is a risk that these names could be made public. Free speech rights could suffer because donors might be fearful about supporting unpopular causes and potentially having their names exposed.
McConnell concluded, "It is bad enough to wield government power to chill political speech and invite harassment of citizens - based on what an angry mob might assume their opinions are, based on their private financial records. It is even more egregious to pursue that nakedly political goal while calling it good government. In this country, good government means protecting citizens' First Amendment rights to participate in the competition of ideas - not trying to shut down that competition."
Sen. Ron Wyden (D-OR) published a press release on July 19 opposing the IRS action. He expressed concerned that failure to disclose the names and addresses of donors could lead to foreign government attempts to influence elections through improper political contributions.
Wyden noted, "Our laws regarding donor disclosure and campaign finance were already horribly broken, long before this change was announced. That was true even before the
Citizens United
ruling
.
And now the latest blow: Dark money groups used to be required to disclose their donors to the IRS. Now they will not be required to disclose at all."
Editor's Note:
The donor disclosure change applies generally for tax years ending on December 31, 2018. For most nonprofits, the change will occur on IRS Forms 990 filed on May 15, 2019.
IRS Report on Syndicated Conservation Easements
In response to a request by the Senate Finance Committee, acting IRS Commissioner David Kautter reported the results of an IRS survey of 2016 syndicated conservation easements.
There were 238 conservation easements partnerships that filed disclosures. Ten partnerships that should have disclosed did not file to explain the details of their syndicated conservation easements. These entities employed about 25 different appraisers to value the conservation easements. The 248 entities claimed charitable deductions that produced $6 billion in tax savings. The IRS is contesting the valuation and deduction amounts for 40 entities.
Some syndicated conservation easement partnerships promised charitable tax deductions far in excess of the investment amounts. The top 10% of syndicated easement partnerships had investments of $1.2 billion and claimed deductions just under $9 billion. These partnerships had a 7.48 to 1 deduction to investment ratio.
Because Notice 2017-10 increases disclosure requirements for syndicated conservation easement partnerships, the number of entities in 2018 appears to be lower. The IRS continues to refine its enforcement strategy for conservation easements.
Editor's Note:
Congress is reviewing potential legislation to change the deduction rules for syndicated conservation easements. Most landowners who create conservation easements are properly following rules. However, syndicated conservation easement partnerships have often greatly inflated the property value and this abuse of the charitable deduction may lead to future legislation.
Applicable Federal Rate of 3.4% for August -- Rev. Rul. 2018-21; 2018-32 IRB 1 (18 July 2018)
The IRS has announced the Applicable Federal Rate (AFR) for August of 2018. The AFR under Section 7520 for the month of August is 3.4%. The rates for July of 3.4% or June of 3.4% also may be used. The highest AFR is beneficial for charitable deductions of remainder interests. The lowest AFR is best for lead trusts and life estate reserved agreements. With a gift annuity, if the annuitant desires greater tax-free payments the lowest AFR is preferable. During 2018, pooled income funds in existence less than three tax years must use a 1.4% deemed rate of return.
Published July 20, 2018
Previous Articles
"Almost a Postcard" Tax Return