Friday February 28, 2020
Washington News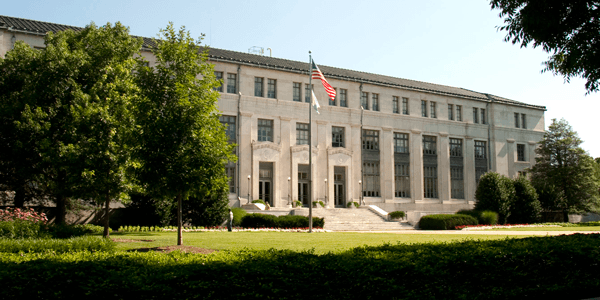 IRS Tips on Protecting Your Identity
In IR-2019-41, as part of a Tax Time Guide series, the Service offered specific tips for protecting personal information. Each tax season, the Service receives many complaints about con artists who steal personal information and money from unsuspecting victims. The IRS sponsors a Security Summit and regularly shares ways to protect financial information and avoid identity theft.
There are six specific IRS suggestions for safeguarding your data and identity.
Protect Personal Information — Your Social Security Number, credit card, bank account and retirement fund account numbers are valuable data. Use careful judgement and do not release them unless it is necessary. If you do release them, be certain you know who is asking for the information and the purpose for your disclosure.
Guard Against Phishing Emails — Scammers continue to be very deceptive in their "phishing" email strategies. A scammer email may look like it came from a family member, a friend or your tax advisor. It may offer a great discount or free "security software." Do not click on any links if you are not certain who sent the email. Many victims click on links because they think the email is from a friend or tax advisor. They later discover the scammer who sent the email has installed malware to steal their identity.
Use Secure Websites — When you are shopping or banking online, use secure websites with "https" at the start of the web address. The "https" is more secure than the normal "http" because the "s" requires a security certificate. The data you send with "https" will be encrypted. All financial accounts should use a security certificate on the website.
Set Up Strong Passwords — Your passwords should be different for all important websites. Use 10 to 14 characters in each password. Include uppercase letters, lowercase letters, numbers and a special character in each password. Set up passwords and security on your home and office wireless networks. An unprotected home Wi-Fi network can be monitored by a scammer who may attempt to steal your bank and financial passwords.
Install Security Software — Home computer security software is a bargain. It is a small fraction of the cost of the loss you could incur if your identity is stolen. Your security software should automatically update each day and protect you against viruses, spyware and malware.
Backup Your Files — Regularly backup your files on an external drive, a USB memory drive or a CD. If you become a victim of "ransomware," your files may be locked unless you pay a "ransom" amount. You may need to reformat or replace your hard drive to access and restore your data files.
Top 2018 Business Deductions
In IR-2019-34, the Service outlined the top four 2018 business deductions. These deductions are covered in IRS Pub. 5318, Tax Reform: What's New for Your Business. The 12-page electronic document is available on
www.IRS.gov
.
The top four business deductions include deductions for qualified business income, temporary 100% depreciation expensing, business asset depreciation expensing and business related losses.
Qualified Business Income Deductions — There is a deduction of 20% of qualified business income (QBI). The deduction is generally available for sole proprietorships, partnerships, subchapter S corporations and estate and trust beneficiaries. The IRS notes, "Generally, this deduction is the lesser of the combined QBI, real estate investment trust (REIT) dividends and publicly traded partnership (PTP) income amounts, or 20% of taxable income minus the taxpayer's net capital gain." The QBI deduction is available for joint returns with taxable income below $315,000 and other taxpayers with income under $157,500. The deduction may be available for taxpayers with income above those limits, subject to additional limitations.
Temporary 100% Expensing — Most business equipment may be expensed. Equipment acquired and placed in service after September 27, 2017 may qualify for bonus depreciation under the temporary 100% expensing rule. See Pub. 946, How to Depreciate Property.
Expense Business Property — Under Sec. 179, business owners may elect to expense most business assets. In 2018, up to $1 million of equipment may be expensed. There is a phaseout when the amount is over $2 million. The benefit is phased out at $2.5 million. In 2019 and later years, the expensing thresholds will be indexed for inflation. See IRS Fact Sheet 2018-09.
Business Losses — Net operation losses (NOLs) incurred after December 31, 2017 may only be carried forward. There is an exception for farming NOLs and for some types of insurance companies (other than life insurance). The exceptions permit carrying back a NOL for up to two years. The deduction for NOLs would generally be limited to 80% of taxable income. Noncorporate taxpayers are limited to a deduction equal to the amount of business gains plus $250,000 per year ($500,000 for joint returns).
Post-Death Actions Reduce Charitable Deduction
In
Victoria E. Dieringer et al v. Commissioner;
No. 16-72640 (9th Cir. 2019), the Ninth Circuit affirmed a Tax Court decision,
Estate of Victoria E. Dieringer et al v. Commissioner;
146 T.C. No. 8; No. 21992-13 (29 Mar 2016). The charitable estate tax deduction was reduced based upon actions of the executor that substantially reduced the net value to the family foundation.
Victoria Dieringer owned 425 out of 525 voting shares and 7,736.5 out of 9,920.5 non-voting shares in Dieringer Properties, Inc. (DPI). Her estate plan was to transfer her DPI shares to a trust which would distribute $600,000 to various charities and the DPI shares to the Dieringer Private Foundation.
Prior to her death on April 14, 2009, an appraiser valued her shares at $14,182,471. This was a value of $1,824 for each voting share and $1,733 for non-voting shares. Two of her sons, Eugene and Patrick, owned 100 voting and 1,484 non-voting shares. Eugene was sole trustee of the Dieringer Trust and the Dieringer Foundation.
Following Victoria's death on November 30, 2009, DPI elected subchapter S status. It also agreed to redeem all of the voting and non-voting shares from the Dieringer Trust for a short-term promissory note of $2,250,000 and a long-term promissory note of $3,776,558, later amended to $2,968,462. The transaction was approved by the Circuit Court of Multnomah County. Even though the shares represented a majority of DPI stock, appraiser Lewis Olds was instructed to value the shares as a minority interest. The valuation reflected a discount of 15% for lack of control and 35% for lack of marketability. In addition, her sons Eugene, Patrick and Timothy also purchased additional shares at a discounted value.
The Trust reported a capital loss of $5,217,373 on the stock sale. The decedent's IRS Form 706 reported a charitable deduction of $18,812,181. The IRS audited the estate, determined that the foundation received approximately one-half the intended amount and assessed a deficiency and penalty.
The estate claimed that because it did not elect the alternate valuation date, the date of death valuation of the charitable deduction was valid. Reg. 20.2032-1(b). The Ninth Circuit noted that a charitable deduction may be reduced if there is the power for an executor or estate beneficiary to divert assets from charity to family. In that case, only the actual charitable transfer is deductible. Reg. 20.2055-2(b)(1).
The IRS claimed that Eugene, Patrick and Timothy "thwarted decedent's intent to bequeath all her interest in DPI" to charity. The Ninth Circuit noted that the dramatic decline in value was not supported by evidence. Therefore, the power to divert assets existed as of date of death and the $4,124,717 deficiency was upheld.
The Sec. 6662(a) accuracy penalty of $824,943 may be avoided if there is a good faith defense. However, the three sons knew that substantial foundation assets had been diverted to them and, therefore, the valuations were not in good faith. The penalty was applicable.
Editor's Note:
The three sons diverted about half of the intended value from the foundation to themselves. They paid estate tax on the value diverted to their personal estates. The donor could have reduced the risk of this diversion if she had selected several of her 12 children as co-trustees of the Dieringer Foundation.
Applicable Federal Rate of 3.0% for April -- Rev. Rul. 2019-8; 2019-13 IRB 1 (15 Mar 2018)
The IRS has announced the Applicable Federal Rate (AFR) for April of 2019. The AFR under Section 7520 for the month of April is 3.0%. The rates for March of 3.2% or February of 3.2% also may be used. The highest AFR is beneficial for charitable deductions of remainder interests. The lowest AFR is best for lead trusts and life estate reserved agreements. With a gift annuity, if the annuitant desires greater tax-free payments the lowest AFR is preferable. During 2019, pooled income funds in existence less than three tax years must use a 2.2% deemed rate of return.
Published March 15, 2019
Previous Articles
IRS Warns of "Dirty Dozen" Tax Scams
Average Income Tax Refund Up 1.3%
IRS Reports "Amazing Recovery" from Shutdown
IRS Phone Calls Peak on February 19