Monday September 21, 2020
Washington News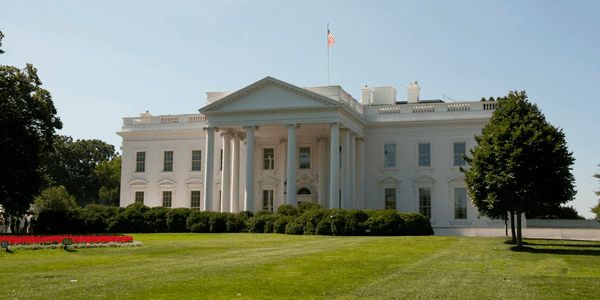 CARES Act Rebate Checks to Start Week of April 13
The Coronavirus Aid, Relief and Economic Support (CARES) Act authorized direct stimulus payments to Americans. The payments are $1,200 per individual and $2,400 per family. An additional $500 payment will be distributed for each dependent child.
There are limits on the CARES Act rebate checks for upper–income taxpayers. There is a phaseout amount of $5 per $100 for individuals with incomes over $75,000 and married couples with incomes over $150,000.
The IRS will start to issue direct deposit payments the week of April 13. Sunita Lough, is the Deputy IRS Commissioner for Services and Enforcement. At an April 2 webinar, Lough stated, "Our goal is to be able to provide money directly in people's accounts as soon as we possibly can."
In a press release by Representative Steven Horsford (D–NV), he explained these refund checks will be sent to 60 million taxpayers who have their bank direct deposit information on a 2018 or 2019 tax return.
Many Social Security recipients do not file federal income tax forms. On April 1, 32 U.S. House Representatives sent a letter to Treasury Sec. Steven Mnuchin stating, "We are extremely displeased to see the IRS guidance recently notifying the public that Social Security and Supplemental Security beneficiaries who did not file tax returns in 2018 or 2019 must file a return in order to get the rebate."
On April 2, 2020, Secretary Mnuchin responded, "Social Security recipients who are not typically required to file a tax return need to take no action and will receive their payment directly to their bank account." The IRS will use information from SSA–1099 to send the refund payments. Because Social Security recipient funds are generally sent electronically to bank accounts, these checks should also be processed the third week of April.
If individuals do not have bank account information on file with the IRS, it will be necessary to send paper checks. The IRS plans to start sending approximately five million paper checks per week in May. Because there are 100 million individuals who are eligible to receive paper checks, this process could take up to 20 weeks to complete.
The IRS is developing a new app similar to the "Where's My Refund?" app. The "Where's My Rebate?" app is expected to be available the first week of May. Individuals who are waiting for paper checks will be able to use the "Where's My Rebate?" app to enter bank information to speed up receiving their rebate.
Sec. Mnuchin concluded, "This money does people no good if it shows up in four months, and we will deliver on that promise. Quickly is a matter of weeks, not months."
Paycheck Loans Bank Frenzy
In a frenzy not seen since the Oklahoma Land Rush on April 22, 1889, thousands of small business owners and nonprofit leaders rushed to banks on Friday, April 3, 2020. The Paycheck Protection Program Loans (PPP Loans) authorized in the CARES Act were officially opened by the Small Business Administration (SBA) on Friday, April 3.
Many banks received and began processing PPP Loan applications on the same day. Some large banks indicated they would not start to accept PPP Loans applications until Monday, April 6, 2020.
According to the SBA, there are 30 million small businesses in America. The National Council of Nonprofits reports there are 1.3 million Sec. 501(c)(3) organizations. Therefore, there could be over 10 million small businesses and nonprofits who apply for PPP Loans. Even with 1,800 banks authorized to issue SBA loans, the sheer number of applications will be a major challenge for both the banks and the SBA.
On April 2, 2020, the SBA published an "Interim Final Rule" to establish guidelines for the loan–grant program. See SBA–2020–0015.
Congress appropriated $349 billion to fund loan–grants for businesses and nonprofits with less than 500 employees. The nonprofit borrower must certify it had paid employees as of February 15, 2020 and the loan is "necessary" to maintain payroll and operations. It must submit IRS Form 990 (if available) and payroll records to the lender. The maximum loan amount will be for 2.5 times the average monthly payroll costs.
After eight weeks, the borrower may apply for loan forgiveness. The loan forgiveness may equal eight weeks of payroll, rent, lease, or interest on a facility and utilities.
The SBA Interim Final Rule clarifies several points.
Lender Reliance – The lender may "rely on certifications of the borrower in order to determine eligibility of the borrower and use of loan proceeds and to rely on specified documents provided by the borrower to determine qualifying loan amount and eligibility for loan forgiveness."
Loan Amount – The loan is available for the average payroll cost over 12 months, less the compensation amounts for individuals paid over $100,000 per year. The loan amount will be 2.5 times the average monthly payroll cost.
Loan Term – The interest rate will be 1%. If the loan is forgiven for a period of eight weeks, the interest is also forgiven. The borrower will not pay the origination fee. The SBA will pay the applicable fee to the lender.
Loan Duration – Loans have a maturity of two years. There is a six-month deferral of interest and principal payments.
Loan Forgiveness – After eight weeks, the nonprofit may apply for loan forgiveness. Any portion of the loan not forgiven may be repaid over two years from date of origination. Loan forgiveness is extended to employers who used funds to cover 75% or more of payroll costs and a maximum of 25% for other qualified expenses.
First Come, First Served – The loans are, first-come, first-served. The $349 billion will be distributed in the order of applications received by the SBA. This "first-come, first-served" SBA provision created the loan-rush frenzy.
Enforcement – The SBA and federal government will enforce the terms for the loan–grants. If the loan is not used properly, the SBA may refuse to grant forgiveness. The federal government may also seek penalties for fraud in appropriate cases.
Lender Documentation – Lenders must receive and review tax returns and payroll documents. There is no requirement for collateral or a personal guarantee. Lenders may rely on the documents submitted by borrowers.
Editor's Note:
Treasury and the SBA have moved with extraordinary speed to launch this loan–grant program. Banks were very concerned that they might be liable, so the SBA permitted them to rely on the borrower's documents. Some banks are likely to reduce their risk by limiting loans to existing customers. The $349 billion is expected to be distributed by June 30, 2020. Because nonprofits with less than 500 staff have over 10 million employees throughout the U.S, a reasonable target range for loan–grants to nonprofits is $10 billion to $21 billion. This is the largest nonprofit grant pool in history.
Paycheck Loans Save 100,000 Nonprofits
The National Council of Nonprofits reports that our nation has over 1.3 million nonprofits. It is estimated that over half of the nonprofits have just one month of cash reserves. While the largest universities have substantial endowments, most midsized and small nonprofits do not have large reserves. Over 88% of nonprofits operate with less than $500,000 in annual gift revenue.
Fortunately, the PPP Loans will provide these nonprofits with loans to cover eight weeks of payroll, benefits, rent or mortgage interest and utilities. Best of all, qualifying nonprofits may receive up to eight weeks of loan forgiveness. In essence, the federal government will make a grant to cover the eight weeks of nonprofit overhead expenses. The eight week payroll and expense grants are likely to save at least 100,000 nonprofits who would otherwise close their doors.
Crescendo and the SBA offer resources on CARES Act Paycheck Loans.
Applicable Federal Rate of 1.2% for April -- Rev. Rul. 2020-9; 2020-15 IRB 1 (18 Mar 2020)
The IRS has announced the Applicable Federal Rate (AFR) for April of 2020. The AFR under Section 7520 for the month of April is 1.2%. The rates for March of 1.8% or February of 2.2% also may be used. The highest AFR is beneficial for charitable deductions of remainder interests. The lowest AFR is best for lead trusts and life estate reserved agreements. With a gift annuity, if the annuitant desires greater tax-free payments the lowest AFR is preferable. During 2020, pooled income funds in existence less than three tax years must use a 2.2% deemed rate of return.
Published April 3, 2020
Previous Articles
CARES Act - Checks to Individuals
Coronavirus Rebate Checks Proposed
Second Coronavirus Relief Bill