Thursday August 11, 2022
Washington News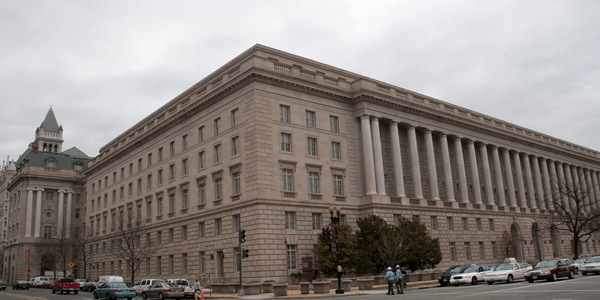 New Plan to Increase Retirement Savings
Congress is working on major legislation that could result in a $3.5 trillion spending bill. Many House Committees are tasked to write different parts of the massive legislation. As part of that process, on September 10, 2021, the House Ways and Means Committee passed a $47 billion retirement savings bill.
The goal of the bill is to increase retirement savings - especially for low-income individuals. Government data indicates that one third of workers in the private sector currently do not have access to a retirement plan. Workers without access to retirement plans are those who are also most likely to be earning low wages in service industries who need assistance saving for retirement.
The new bill requires businesses that have been in existence for at least two years and have more than five employees to offer a workplace retirement plan.
For at least 15 years, Committee Chair Richard Neal (D-MA) has been proposing a provision requiring companies to create retirement plans. In addition to creating the retirement plan, these companies will also be required to enroll employees.
The bill would also expand the Saver's Credit. The proposed credit of up to $500 is essentially a federal match for individuals with low incomes. The new match will be refundable, meaning that those without income tax liability will receive a credit contributed directly into their retirement accounts. The Saver's Credit is available for individuals with incomes of $25,000 or less per year, or married couples filing jointly with incomes under $50,000.
Chairman Neal stated, "Nearly one-third of Americans have no retirement savings at all." The American Retirement Association estimates that a workplace mandate along with an improved Saver's Credit would help 62 million more workers save for retirement. The new bill also will assist minority individuals. Many minority workers do not have access to a workplace retirement plan.
House Ways and Means Committee Ranking Member Kevin Brady (R-TX) was concerned about an excise tax to encourage businesses to set up the new retirement plans. He stated, "Main Street now faces an onerous new mandate from Washington and a tax penalty if they do not comply." Companies that have been in existence for over two years with more than five employees would be required to create a retirement plan or pay a $10-per-day excise tax per employee. The tax would be applicable for up to 90 days.
Editor's Note:
There are 15 committees in the House of Representatives that are working on various provisions of the $3.5 trillion spending bill. The House Ways and Means Committee will be considering many other provisions during the next three weeks.
IRS Announces Limited Rulings on Private Foundation Self-Dealing
Nearly all direct or indirect transactions between a private foundation and a disqualified person are prohibited as an act of self-dealing. Sec. 4941. Self-dealing most often occurs in the form of the following types of transactions between a private foundation and disqualified person:
(a) the sale or exchange of property;
(b) leasing of property (unless from a disqualified person to a private foundation without charge);
(c) lending of money (unless by disqualified person to a foundation if the loan is without interest and the loan proceeds are used exclusively for charitable purposes);
(d) furnishing of goods, services or facilities (other than (i) furnishing goods, services or facilities without charge and (ii) if from the foundation to disqualified person, on a basis no more favorable than made available to the general public);
(e) payment of compensation or reimbursement of expenses (other than reasonable salary);
(f) transfer or use of assets or income of the foundation by or for the benefit of a disqualified person (e.g., satisfaction of charitable pledges or purchase of tickets and tables at charitable functions). Reg. 53.4941(d)-2.

The absolute prohibition on self-dealing, with the limited carve outs noted above, such as payment of a reasonable salary from a private foundation to a disqualified person, applies even if the transaction between the private foundation and disqualified person is reasonable and at arm's length. A disqualified person, for purposes of applying self-dealing rules, includes a substantial contributor to the foundation, a foundation manager and certain entities that have an interest in a disqualified person or are owned by a disqualified person. The spouse of a disqualified person, as well as the disqualified person's ancestors, descendants and the spouses of any descendants, will also be considered disqualified. Sec. 4946. Whether a person is in a position to exercise substantial influence is determined by the facts and circumstances of the situation. Reg. 53.4946-1.
There are a number of exceptions to the self-dealing rules. For example, the self-dealing rules do not apply to an interest-free loan made by a disqualified person to a private foundation used exclusively for charitable purposes. Goods and services furnished free of charge by a disqualified person to a private foundation for an exclusively charitable purpose will also not constitute self-dealing.
The private foundation may furnish goods or services to a disqualified person on the same basis that such goods and services are made available to the general public and do not violate the self-dealing rules. Reasonable and necessary compensation by a private foundation to a disqualified person is also not self-dealing. Any incidental benefit received by a disqualified person from a private foundation's act will not in and of itself disqualify the transaction as self-dealing.
In Rev. Proc. 2021-40; 2021-38 IRB 1, the IRS limited private letter rulings (PLRs) for private foundations that create LLCs. The Service describes the change as "[in] the interest of sound tax administration" and has previously outlined many other no-ruling areas.
The new private letter ruling states that a private foundation that creates a limited liability company may not obtain a PLR with respect to self-dealing issues.
The issue arises because many private foundations attempt to avoid the stringent Sec. 4941 self-dealing rules. These rules apply when a disqualified person desires to buy, sell, lease or otherwise transact business with the private foundation. The donor and his or her family are typically disqualified persons with respect to a private foundation.
Many private foundations create an LLC that is not a disqualified person because the family members own less than 35%. The LLC may then engage in transactions with disqualified persons, so long as there is no "indirect self-dealing."
Editor's Note:
The indirect self-dealing exception is quite important. It permits private foundations or charitable trusts to have limited contacts and transactions with disqualified persons. Generally, the transaction must be at arms-length and for fair market value, but the exception is an important option for flexibility in administering both private foundations and charitable remainder trusts.
Neal and Brady Debate Retirement Bill
On September 10, 2021, the House Ways and Means Committee passed a $47 billion retirement bill by a vote of 22 to 20. Chairman Richard Neal (D-MA) strongly supported the new plan. His support was also bolstered by a letter to Chairman Neal by the American Retirement Association (ARA).
The ARA noted that automatic enrollment is particularly important for reducing racial inequities. The ARA research indicates that 56% of Black families and 67% of Latin American families have no retirement savings. If minority individuals were automatically enrolled in retirement plans, the minority participation rate could be increased to over 80%.
The ARA applauds the requirement for companies with five or more employees to create a retirement plan and automatically enroll individuals. The small businesses would also receive a credit of up to $5,000 for the first five years of the plan. This credit is designed to offset the plan startup and administration costs.
The ARA notes that the new plan rules would "create 62 million new retirement savers and would add an additional $7 trillion in retirement savings over a ten-year period."
Chairman Neal echoed these thoughts in his opening remarks before the markup hearing. He notes that the automatic enrollment will dramatically increase total savings.
Neal also highlighted the benefits of the $500 fully-refundable Savers Credit. The mandatory plans and Saver's Credit would add over $7.3 trillion in additional retirement savings. A large portion of the savings would benefit new and minority savers.
Ranking Member Kevin Brady expressed concern about the taxes in these new provisions. He indicated that the full $3.5 trillion bill will have "crippling tax hikes" that "could kill or risk up to four million American jobs." Brady continued, "This comes at the worst possible time. Fighting back from the pandemic, right now we need to help businesses get back on their feet so they can get Americans back to work to rebuild a healthy economy."
Editor's Note:
The House Ways and Means Committee has deferred action on the largest tax increases until later in September. The White House has proposed major increases in corporate income taxes, capital gains tax and the top marginal individual rates. Your editor does not take a specific position on the provisions of this massive new bill. This information is offered as a service to our readers.
Applicable Federal Rate of 1.0% for September -- Rev. Rul. 2021-16; 2021-36 IRB 1 (15 Aug 2021)
The IRS has announced the Applicable Federal Rate (AFR) for September of 2021. The AFR under Section 7520 for the month of September is 1.0%. The rates for August of 1.2% or July of 1.2% also may be used. The highest AFR is beneficial for charitable deductions of remainder interests. The lowest AFR is best for lead trusts and life estate reserved agreements. With a gift annuity, if the annuitant desires greater tax-free payments the lowest AFR is preferable. During 2021, pooled income funds in existence less than three tax years must use a 2.2% deemed rate of return.
Published September 10, 2021
Previous Articles
September is National Preparedness Month
Advance Child Tax Credit Success
New Non-Filers Online Tool for Advance Child Tax Credits
Guard Against Spear Phishing Emails