The American Cancer Society has a complete tax update service for CPAs, attorneys, CLUs, CFPs, ChFCs, trust officers and other professional friends. The GiftLaw services are made available to all advisors as a free service. Our gift and estate planning professionals are available to partner with you to serve as trusted resources for you and your clients- creating a team approach to provide clients with the best opportunities for charitable planning. Contact the Society gift planning professional in your area.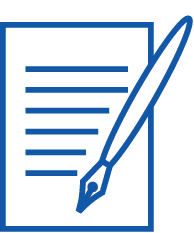 Charitable Tax Reference
GiftLaw Pro is a complete charitable giving and tax information service inside the GiftLaw website which also includes types of gift plan options.

Deduction Calculator
The GiftLaw Calculator is a planned gifts calculator for professionals that follows the IRS format. Run charitable deduction calculations for your favorite gift plan...

Washington News
Two-Income Families Benefit from "Paycheck Checkup"
In IR-2018-124, the Service offered a "Paycheck Checkup" for families with two incomes. The IRS Withholding Calculator on www.IRS.gov helps couples with two or more sources of income to adjust their withholding amounts. Many two-income families will...