Wednesday September 23, 2020
Washington News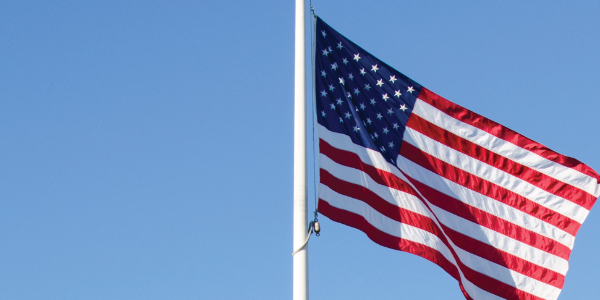 CARES Act Benefits for Individuals and Businesses
The Coronavirus Aid, Relief, and Economic Security Act (CARES Act) includes benefits for individuals and businesses. During the week of April 13, the IRS will start to send Americans checks of $1,200 per individual, $2,400 per married couple, and $500 per dependent child. However, there are many other tax benefits for individuals and businesses.
Delayed 2019 Tax Deadlines - The usual tax deadline is April 15, 2020. With most of the nation in lockdown and many taxpayers unable to visit with their tax preparers, the IRS decided to delay tax filing and payments until July 15. The delay for both filing and tax payments generally applies to individuals, business entities, trusts, estates and nonprofit organizations.
IRA and HSA Contributions - If you have an individual retirement account (IRA) or health savings account (HSA), your funding payments for year 2019 may normally be made until April 15, 2020. However, the CARES Act extends the contribution deadline to July 15, 2020.
$100,000 IRA Loans - Individuals may borrow up to $100,000 from an IRA in 2020. This IRA loan is called a Coronavirus Distribution (CVD). The IRA owner who borrows up to $100,000 may recontribute that amount to the IRA without penalty if the funds are recontributed within three years of the date of withdrawal. There also will be no penalty for IRA owners below age 59½ making withdrawals if certain criteria are met.
Waiver of IRA RMDs - Retirement plan owners over age 72 must take a required minimum distribution (RMD) each year from an IRA or other qualified retirement plan. For 2020, the RMD is waived. Because the 2020 RMD is calculated based on the December 31, 2019 value and the markets were at a higher level at that time, Congress determined it would be unfair to require IRA owners to sell securities in a down market in order to take their RMDs. Therefore, the 2020 RMD is not required to be distributed. The 2020 RMD waiver also applies to inherited IRAs. The RMD for IRA owners will resume in 2021.
Paycheck Protection Program (PPP) Loans - Small businesses and nonprofits can receive loan–grants for eight weeks of payroll. In essence, the federal government will cover the payroll for a small business or nonprofit for eight weeks. Editor's Note: The loan–grants could save the jobs of three to seven million small business and nonprofit employees.
Payroll Tax Deferral - Businesses may defer payment of the 6.2% employer portion of FICA tax on the first $137,700 of 2020 wages. The deferred payroll tax must be repaid with one-half of the payment due by December 31, 2021, and the balance due by December 31, 2022. Self–employed individuals may defer half of their payroll taxes. This benefit is not permitted for businesses or individuals who receive a PPP Loan.
Employee Retention Tax Credit - Businesses that are impacted by COVID-19 may take a 50% payroll credit, with a limit of $10,000 per employee. This credit is not available if the business has another Small Business Administration (SBA) loan or credit, including a PPP Laon.
File Amended Returns - Businesses with 2020 net operating losses may file amended returns and carry back losses up to five years. Editor's Note: Restaurants, airlines, trains, bus lines, hotels, and a million small businesses are devastated due to the coronavirus lockdown. Many of these businesses have major losses in 2020. These businesses will be able to carryback the losses and apply for IRS tax refunds.
Editor's Note:
The $2.2 trillion CARES Act is unprecedented in American history. Never before in a period of one month have there been nearly 17 million new unemployed individuals. Congress is moving quickly to attempt to save as many jobs as possible.
SBA Updates Paycheck Protection Program (PPP) Loans FAQ
On April 8, 2020, the Small Business Administration (SBA) updated a series of frequently asked questions (FAQs) on PPP Loans.
The PPP Loan is limited to $100,000 per employee of annual compensation -- are benefits calculated in addition to the $100,000? Yes, the retirement, health care and other benefits of the employee are over and above the $100,000 limit. Only the salary in excess of $100,000 is excluded.
If a business makes payments to an independent contractor and issues an IRS Form 1099, is that person deemed an employee for the purposes of the calculation? No. Payments to independent contractors or proprietorships are not part of payroll. These individuals may apply for a PPP Loan on their own.
What items are included in payroll? The payroll calculation includes salaries (limited to $100,000 per person), vacation, parental, family, medical or sick leave, separation payments, group health care insurance and benefits, retirement benefits and state or local tax on employee compensation.
What is excluded from payroll? Payroll costs exclude portions of salaries over $100,000, FICA, payroll taxes, payments to independent contractors, compensation of staff with principal residences outside the U.S. and sick and family leave covered under the Families First Coronavirus Response Act (FFCRA).
Are there limits on double benefits? Yes. If a small business or nonprofit receives a PPP Loan, then it is not qualified for an Economic Injury Disaster Loan, payroll tax deferral or benefits under FFCRA.
Do the SBA affiliation rules apply? Yes. PPP Loans are limited to small businesses or nonprofits with 500 or fewer employees. The SBA publishes guidelines on affiliation rules. If an entity controls a subsidiary, the employee count may include both organizations.
When does the payroll time period of eight weeks commence? The eight-week period starts with the date of the first disbursement of the PPP Loan.
Editor's Note:
At press time, Congress was debating a proposal to add $250 billion to the original $349 billion of PPP Loans. If the PPP Loan amount is increased, many nonprofits who have not yet applied may be able to obtain a loan.
SBA Publishes Faith–Based Organizations FAQ
On April 3, 2020, the Small Business Administration (SBA) published frequently asked questions (FAQs) for faith–based organizations.
Are faith-based organizations eligible for PPP Loans? Yes. "The requirements in certain SBA regulations—13 C.F.R. §§ 120.110(k) and 123.301(g)—impermissibly exclude some religious entities. Because those regulations bar the participation of a class of potential recipients based solely on their religious status, SBA will decline to enforce these subsections and will propose amendments to conform those regulations to the Constitution."
Are there limits on the use of the PPP Loans? The limitations for nonprofits are the same as for small businesses. The loan forgiveness is a maximum of 25% of non–payroll costs. The favorable SBA rule is that the 75% or more of the loan applied to payroll cost may cover the salaries of clergy and other nonprofit staff.
Will a house of worship be able to obtain a PPP Loan even if it does not have exempt status with the IRS? Yes. The house of worship must be a qualified Sec. 501(c)(3) organization. Generally, the house of worship must have a religious leader, a set of beliefs and hold periodic religious services.
Will a religious organization forfeit any First Amendment rights if it obtains a PPP Loan? No. "A faith-based organization that receives a loan will retain its independence, autonomy, right of expression, religious character, and authority over its governance, and no faith-based organization will be excluded from receiving funding because leadership with, membership in, or employment by that organization is limited to persons who share its religious faith and practice."
Is a faith–based organization subject to the standard SBA nondiscrimination rules? The religious organization must comply with the SBA rules with respect to goods, services or accommodations offered to the public. It is permitted to have faith–based rules in the selection of employees. Editor's Note: This FAQ may apply to rescue missions or food banks operated by religious organizations. While they may use faith–based rules to select employees, they must not discriminate when they offer food and housing services to the general public.
Will a house of worship that affiliates with organizations with similar religious beliefs be subject to the SBA rules for aggregation of employees and therefore excluded from the PPP Loans? Generally not. As long as the connection is based on religious belief between the various organizations, the affiliation is permitted. Each individual house of worship will qualify so long as there are not more than 500 employees at that location. Editor's Note: Churches, synagogues or mosques are generally separate entities for this 500-employee determination and will qualify for PPP Loans.
Do faith–based organizations need to make a specific statement on their application? Yes. A faith-based organization must make a statement similar to Addendum A of the FAQ. "The Applicant claims an exemption from all SBA affiliation rules applicable to Paycheck Protection Program loan eligibility because the Applicant has made a reasonable, good faith determination that the Applicant qualifies for a religious exemption under 13 C.F.R. 121.103(b)(10), which says that '[t]he relationship of a faith-based organization to another organization is not considered an affiliation with the other organization . . . if the relationship is based on a religious teaching or belief or otherwise constitutes a part of the exercise of religion.'"
Applicable Federal Rate of 1.2% for April -- Rev. Rul. 2020-9; 2020-15 IRB 1 (18 Mar 2020)
The IRS has announced the Applicable Federal Rate (AFR) for April of 2020. The AFR under Section 7520 for the month of April is 1.2%. The rates for March of 1.8% or February of 2.2% also may be used. The highest AFR is beneficial for charitable deductions of remainder interests. The lowest AFR is best for lead trusts and life estate reserved agreements. With a gift annuity, if the annuitant desires greater tax-free payments the lowest AFR is preferable. During 2020, pooled income funds in existence less than three tax years must use a 2.2% deemed rate of return.
Published April 10, 2020
Previous Articles
CARES Act Rebate Checks to Start Week of April 13
CARES Act - Checks to Individuals
Coronavirus Rebate Checks Proposed
Second Coronavirus Relief Bill