The American Cancer Society has a complete tax update service for CPAs, attorneys, CLUs, CFPs, ChFCs, trust officers and other professional friends. The GiftLaw services are made available to all advisors as a free service. Our gift and estate planning professionals are available to partner with you to serve as trusted resources for you and your clients- creating a team approach to provide clients with the best opportunities for charitable planning. Contact the Society gift planning professional in your area.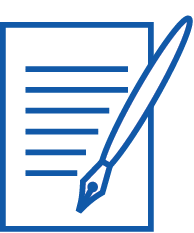 Charitable Tax Reference
GiftLaw Pro is a complete charitable giving and tax information service inside the GiftLaw website which also includes types of gift plan options.

Deduction Calculator
The GiftLaw Calculator is a planned gifts calculator for professionals that follows the IRS format. Run charitable deduction calculations for your favorite gift plan...

Washington News
Free File Launched on January 13
The Internal Revenue Service (IRS) announced that its Free File tax software was available for taxpayers starting January 13. The Free File program allows taxpayers to enter their data and file their tax returns online for free. Free File returns...